Pig Beach will be offering a Fantasy Football package running through Wednesday, September 4th!
Book your table with us for your Fantasy Football PB Pig Skin Package!
Limit 4 tables per day
Excludes Fridays and Saturdays
For more information or to book your table please email events@pigbeachnyc.com!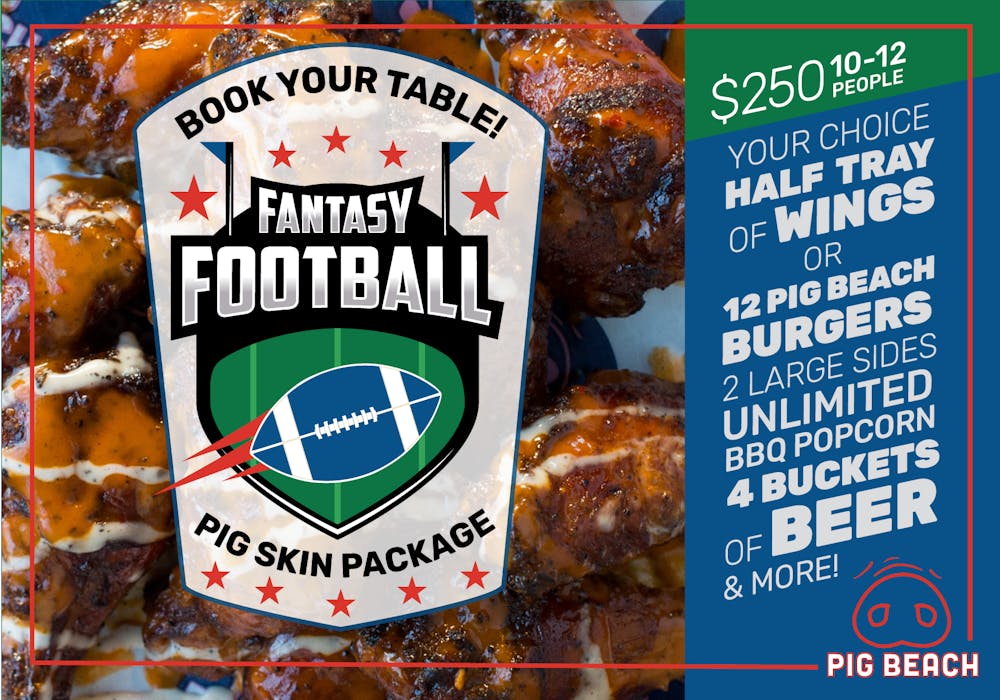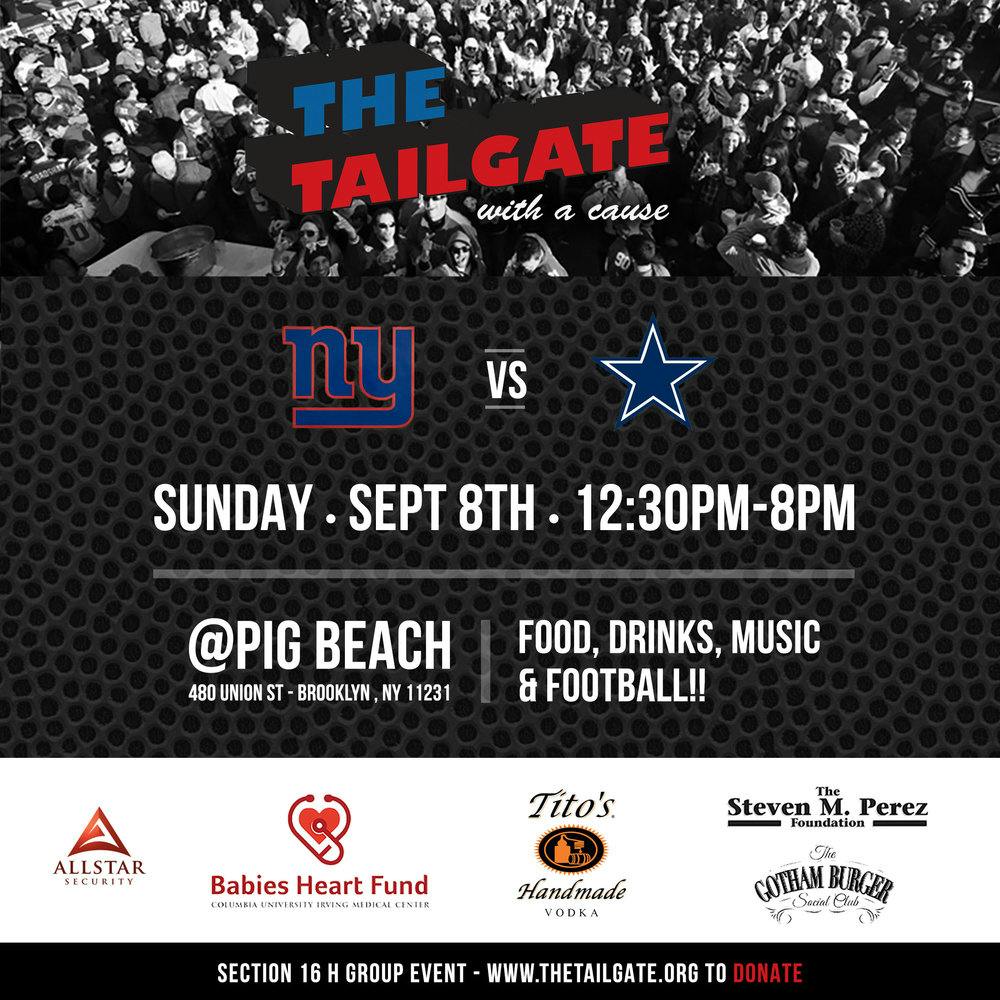 The Tailgate with a Cause @ Pig Beach
Pig Beach will be hosting The Tailgate with a Cause on Sunday, September 8th!
Guests are welcome to join in on the food & fun with a donation of $100 at the door.
Click here for more info