On Saturday, November 16th, Pig Beach will be hosting a special event to honor Chef Carl Ruiz. Pitmasters and Chefs from all over the US will be serving up their best.
More info and tickets coming soon ...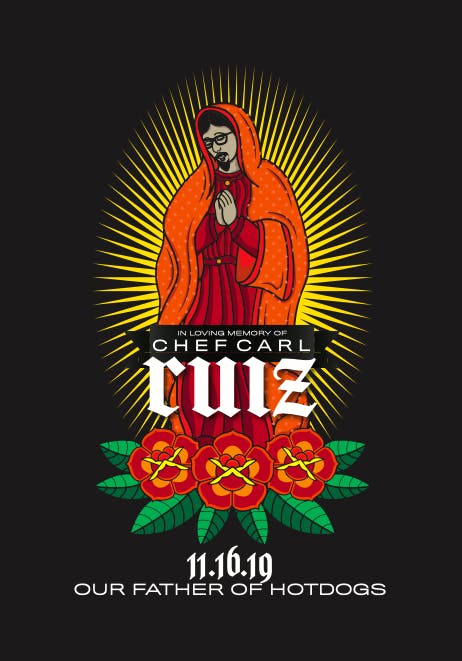 * Pig Beach will be closed to the public until 6 PM *
The holidays are almost here!
Pig Beach will be offering a 10% discount for all holiday parties booked by October 31st!
If you would like to book your event with us, please email events@pigbeachnyc.com
* discount applies to the subtotal
Join us on Wednesday, October 23rd as Melissa Cookston puts her BBQ skills on display at Pig Beach.
$50 gets you: Plate of Memphis Mud Style Baby Back Ribs, Baked Beans, Bacon & Chive Potato Salad and ( 2 ) drink tickets
* drink tickets can be redeemed for beer, wine or signature cocktails
Melissa Cookston is an American chef and author. She is the chef / owner of two restaurants, the author of two cookbooks, and a seven-time world barbecue champion. In addition, Cookston has twice won top prize at the Memphis in May World Barbecue Championship and is the only female barbecue world champion.