Please be advised of the following dates that Pig Beach will be closed to the public:
Wednesday, December 4th: Closed for a private event
To order your feast or inquire further, email events@pigbeachnyc.com and click HERE for a look at the menu! All orders must be in by Monday, November 25th!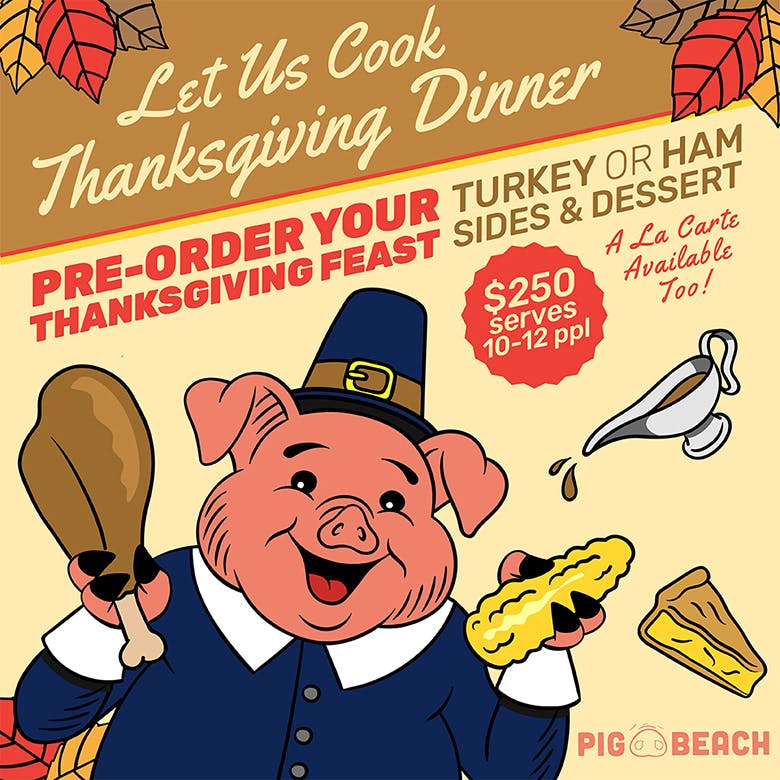 The holidays are almost here! Pig Beach is the perfect place to host your holiday party.
If you would like to book your event with us, please email events@pigbeachnyc.com